Without even a hint, or a public acknowledgement, it has been agreed that Wayne Rooney is to leave Manchester United after:
13 Years;
5 Premier League Titles;
1 Champion's League Title;
FIFA World Club Cup (for what it was worth);
4 Community Shields;
3 League Cups;
The Fa Cup;
The Europa League Title.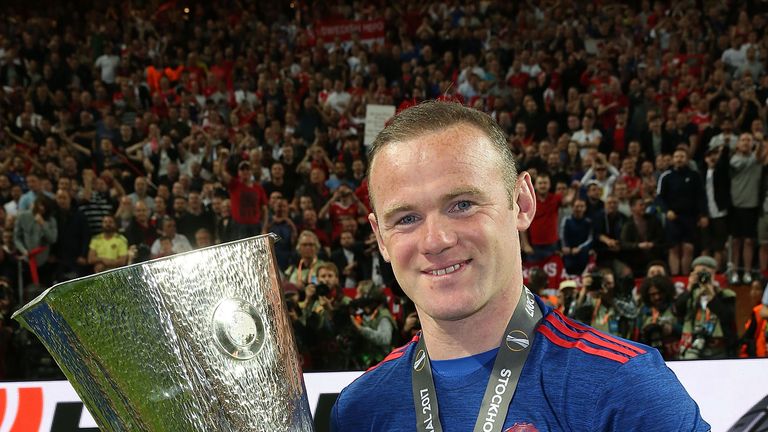 The stat not mentioned above is his goal tally. This is so extraordinary that it is worth mentioning all by itself. Rooney leaves the club as United's ALL TIME HIGHEST GOAL SCORER on a massive 253 – YES TWO HUNDRED AND FIFTY THREE – GOALS in all competitions. This stat is worth more context.
sir Bobby Charlton previously held the record for goals scored at an incredible 249 goals. It was a record he held for FORTY THREE years! When we look at the names that have been through the United dressing room it makes Rooney's achievement even more remarkable; Mark Hughes, Andy Cole, Dwight Yorke, Ole Gunnar Solksjear (a legend in his own right), Ruud Van Nistelrooy and the great Christiano Ronaldo. Rooney scored these goals in four years less than it took sir Bobby to score his. Admittedly sir Bobby was a midfielder (which his achievement the more remarkable), but when we consider how quickly the modern game has developed since the playing days of sir Bobby, then we have to concede that Rooney's achievement is no less remarkable! There are only a handful of strikers who have committed to a single club long enough to get anywhere near this kind of record!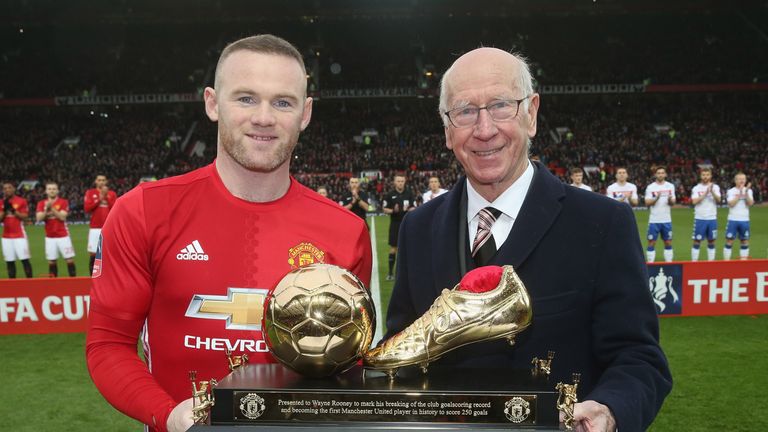 Commitment is a word that doesn't really count for much in today's game. There is too much money on offer to make players forget who they owe any loyalty to. For example, Raiolo is reported to have earned $40 million from the transfer of Paul Pogba! One can imagine how keen Raiola would have been for that transfer to take place!
Rooney may have been waning slightly last season, and that is understandable. The modern game is demanding both on and off the pitch.
Throughout his United career Rooney has been a stalwart for United. He has been a great goal scorer and a scorer of great goals.
What a Huge shame United have not placed ANY value on him leaving!
To Wayne Rooney from all United fans and supporters every where…