Since 1970 we've had 8 different Prime Ministers. Of those 8, 4 became Prime Minister because the previous incumbent resigned. Only 1 of the 3 actually won an actual General Election (David Cameron, 2015). Theresa May needed a coalition with the DUP in 2017.
So of the those 8, we didn't get to choose who would lead us. And now it's happening again!
Currently the forerunners are:
Jeremy Hunt;
Rory Stewart (never even heard of him until now);
Matt Hancock (never even heard of him until now);
Boris Johnson (God help us);
Esther McVey (never heard of him either)!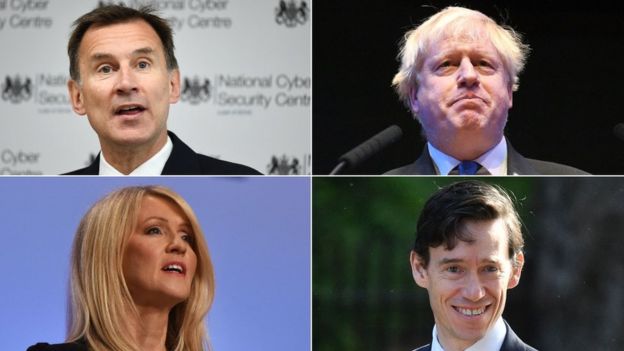 This is democracy where the voter doesn't get to chose the PM!
It won't be long before those absolute idiots Gove and Javid throw their hats in to the ring as well.
The problem is that we have not had a govt other than Tory or Labour for 101 years (David Lloyd George, Liberal)! So all we end up with is public school clones competing in a popularity contest. They always have the same policies, just different priorities.
So what can we do? The only way to break the strong hold and move out of the shadows of institutional enslavement is to vote for a representative who really cares about our issues and knows what it is to live in the real world. We need to send the public school elitists to back school and keep them their so that they can't create carnage in the country anymore.